We work with materials such as:
Polyester
Nylon
Cotton
Vinyl
Leather and Leather Alternatives
Neoprene
Foam Laminates
Mesh/Spacer
Brushed & smooth
Custom fabrics – engineered, dyed to match, printed
Made with recycled materials
We can assist with the various fabric choices to meet your particular needs for moisture management, anti-microbial, friction or abrasion control, comfort, and breathability, etc.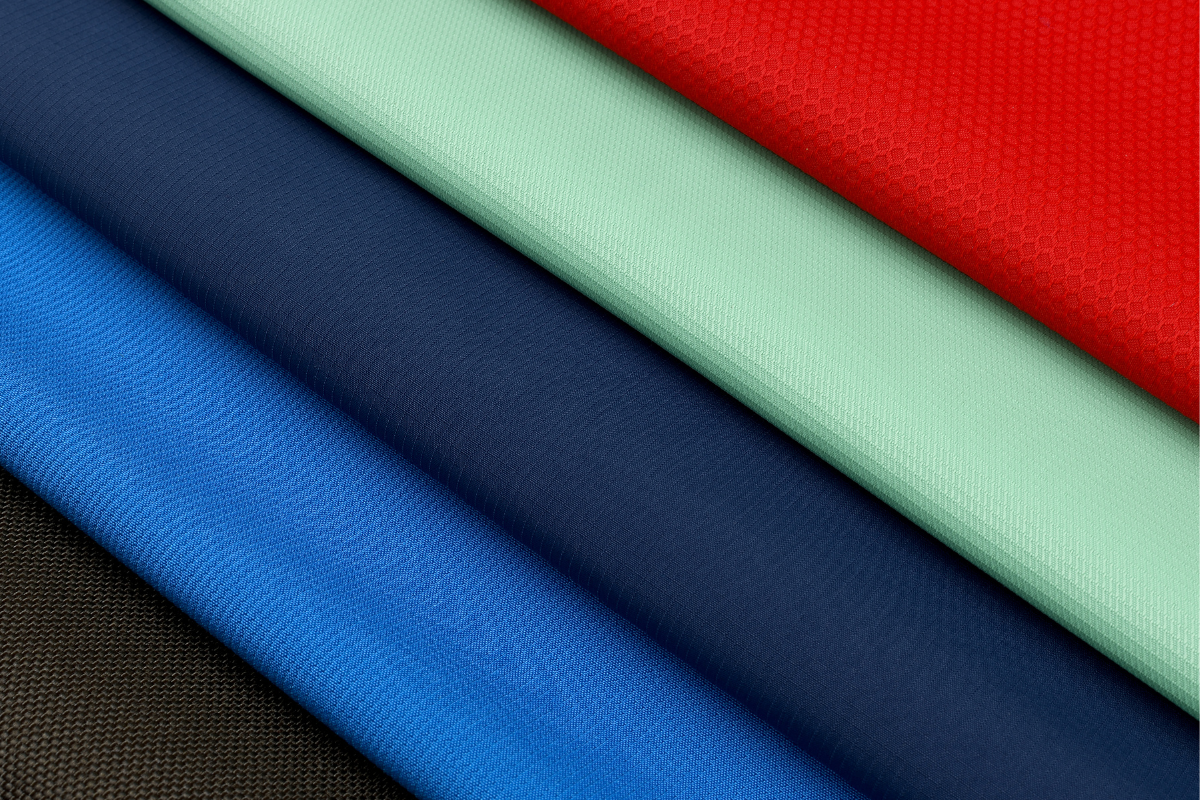 Properties of our fabrics include:
Anti-Microbial
Moisture Wicking
Soft, supple feel
High tensile strength and elongation
Breathable
Durable
Low Friction/Abrasion
4-Way Stretch
Custom colors, printing, and designs
Does your project require Berry Amendment Compliant fabrics?
We can help with that! For more information, visit our Berry Compliant page.