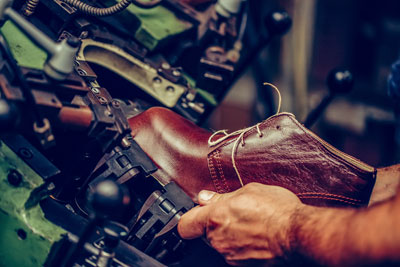 Leading U.S. Manufacturer of Footbeds
Foundation Wellness is a leading U.S. manufacturer of footbeds or sock-liners for a number of leading brands of occupational/safety, performance sports, comfort, and military shoes and boots.
We work with designers to meet the particular needs of each shoe to deliver performance, comfort, and retail appeal.
We have extensive knowledge in the footcare marketplace and can offer a wide variety of products and designs.
Our range of footbed solutions include:
Molded poured polyurethane (PU) and gel, in various densities and designs
EVA, Volara
Open-cell polyurethanes such as PORON® Technology, HyPUR-cel®, enlighten-U® (EU), Memory Foam – engineered to deliver performance depending on your needs for compression set, rebound, slow recovery, and durability
Various fabric choices – to meet your particular needs for moisture management, anti-microbial, friction or abrasion control, comfort, and breathability
Blocker form or die-cut pairs
Do you need Berry Amendment Compliant footbeds? We can help with that! For more information, visit our Berry Compliant page.
enlighten-U® Microcellular Urethane is a registered trademark of Griswold, LLC.
HyPUR-cel® is a registered trademark of Rubberlite, Inc.
PORON® is a trademark of Rogers Corporation or its affiliate.
Private Label Manufacturing & Custom Engineering
Ready to take your brand to the next level? We're here to help you take the next step.