Foam Conversion & Fabrication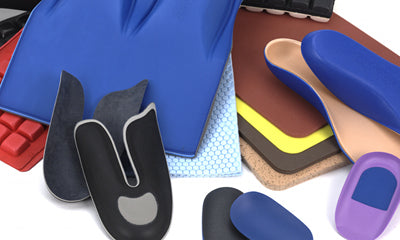 Expertise in Manufacturing Engineered Foam
Foundation Wellness' long-standing expertise in manufacturing engineered foam products means you can rely on us to provide the molded foam products you require.
Our capabilities include molding and fabricating a wide variety of polyurethane foams, including:
Polyurethane foam, open and closed cell
High density, microcellular urethanes, 15-20 lb (including HyPUR-cel®, PORON® Technology, enlighten-U®)
EVA Foam
Low-density polyether/polyester foams
Reticulated foams
Sheet or roll foams
Slow recovery/memory foams
Urethane Elastomers
Our Manufacturing Capabilities 
Compression Molding

Using both hot and cold compression molding capabilities, these processes enable us to form sheet foams into three-dimensional, contoured shapes using heat and pressure.

Compression molding is utilized as a fabrication method when contoured shapes are needed. Our compression-molded foam capabilities are designed to mold both open and closed celled materials, allowing for a wide variety of part design and surface detail.

Multiple materials, along with fabrics, can be combined with our moldable foams for a unique finished product appearance.
Molded Polyurethane Foam & Elastomers

Foundation Wellness has a range of reaction injection molding (RIM) capabilities including molded polyurethanes and injection urethane elastomers. We offer a variety of unique capabilities in combination with our molded polyurethane foam, including:

Molding with fabrics and films
Two and three-color foams
Combined elastomers into a molded foam product
Cutting

We offer a wide array of cutting techniques and processes to make your product. Our facilities have extensive cutting capabilities including die cutting, high speed, digital/optically registered, flash (dieless knife), rotary, kiss cutting, and contour cutting/beveling.
enlighten-U® Microcellular Urethane is a registered trademark of Griswold, LLC.
HyPUR-cel® is a registered trademark of Rubberlite, Inc.
PORON® is a trademark of Rogers Corporation or its affiliate.
Private Label Manufacturing & Custom Engineering
Ready to take your brand to the next level? We're here to help you take the next step.