Splitting, Beveling & Contour Cutting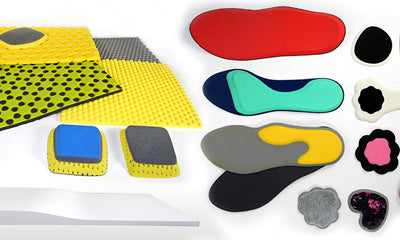 Cutting
Foundation Wellness offers a wide array of cutting techniques and processes to make the product you require. Our facilities have extensive cutting capabilities including:
die-cutting
high speed
digital/optically registered
flash (dieless knife)
rotary
kiss cutting
contour cutting/beveling.
We are also able to offer simple parts or multi-layer items including "peel and stick" adhesive-backed items. 
Splitting, Beveling & Stripping
We also have the ability to split, bevel, or strip foam and materials to your specifications.
With stripping and beveling, foam materials can be supplied to your thickness specifications on our high tolerance splitting equipment. Using the appropriate tooling, materials can be beveled to any angle or contour.
With splitting, rolls of materials including laminates of foam, fabric, and pressure-sensitive adhesives can be provided and cut to widths less than one inch.
Private Label Manufacturing & Custom Engineering
Ready to take your brand to the next level? We're here to help you take the next step.